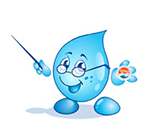 REGION 9 and CHAPTERS South Texas
REGION 12 and CHAPTERS North Texas
IPSSA Corporate Office
P.O. Box 254645  | Sacramento, CA 95865
Phone: 888‐360‐9505
E‐Mail: info@ipssa.com
www.ipssa.com

Subscribe to our FREE ipssa Texas newsletter
using the form below
If you would like to receive a FREE paper copy
via snail mail
please click here to fill out form.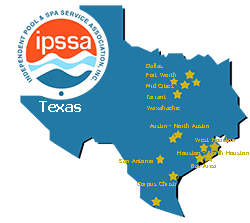 Mission
The Independent Pool and Spa Service Association, Inc. exists for the mutual professional benefit and growth of its members and for the continued improvement of the pool and spa industry.
History
IPSSA was formed in 1988 as a result of a merger between IPSA and Cal-IPSA. Those two organizations were a part of the original association founded in 1961 for the purpose of pool service technicians banding together to help each other in times of illness or disability.
Why ipssa
$3 million in liability insurance, including HazMat, pollution and pop-up coverage.

Members have $50,000 group life insurance and $5,000 accidental medical coverage.

"Sick Route Coverage". Qualified association members step in to cover your route in time of illness or injury.

Educational opportunities through monthly chapter meetings. Industry leaders provide presentations, training and assistance to members.

Access to a network of professionals, educational materials and opportunities.

Access to lowest cost group liability insurance in the industry.

An unmatched level of coverage with an amazing track record of taking care of the independent professional.

Networking opportunities with other local swimming pool and spa service professionals.

Take advantage of being associated with the marketing and branding of the IPSSA name.

Scholarship funds available for educational courses related to your business
Code of Ethics

As a member of the Independent Pool and Spa Service Association, Inc., I will utilize my professional knowledge and skilled practical workmanship in providing quality customer service. To that end, it will be my responsibility to keep informed of developments in the pool and spa industry, including new techniques and product applications.
My second obligation will be to IPSSA members by giving them any professional assistance they need, including sick route coverage. In this endeavor, I shall respect their clientele and not encroach upon their routes.
My final responsibility will be to my community and its citizens. I will strive to communicate the necessity for pool safety and other issues of importance to pool and spa owners. In these ways, I will promote the ideals and objectives of the Independent Pool and Spa Service Association, Inc.
│
│
│
│
│